Best Dell Laptop Under 30000 in India
September 7, 2021
2022-07-07 7:16
Best Dell Laptop Under 30000 in India
Best Dell Laptop Under 30000 in India
In this growing digital automation era, when almost all work is done, stored, delivered, and digitally shared, it has become mandatory to have a laptop or personal computer that can help to improve your daily tasks with great performance and smooth performance.
As you can see the availability of laptops mostly in every home it's clear that this gadget has become more essential. If you're planning to buy budget laptops from the Dell brand, this is the right place for you. Here we've listed the best DELL laptop under 30000, which is available in the Indian market.
When it comes to laptop brands, there are dozens of manufacturers in the market. However, without the contribution of the DELL brand, we cannot complete the laptop and computer list. You can not make the right decision in buying a laptop without considering the top-notch brand DELL. Dell is one of the biggest names in the world when it comes to desktops and laptops.
Dell has produced the best laptop at all prices, which is excellent with classy features and specifications. For people who crave gaming, we suggest Dell gaming laptops that come with a high graphics card will offer superior gaming performance. The lightweight Dell slim laptops are especially suitable for frequent travelers as they can check emails and create docs and other office work. These Dell user-friendly laptops will make your life easier.
There are a lot of options on the market, so for your convenience, we have prepared a list of Dell laptops under Rs 30000. 
Are Dell Laptops Below 30000 Useless?
No, they are not useless. Dell laptops under Rs 30,000 are reliable and worth, but they don't have the capability to work as high-end laptops. Without hesitation just go for this option as they are the value for money laptops. If these laptops are perfectly fit for your work and budget, you can go with them.
Best dell laptop under 30000 in India 2021 – Reviewed
1. DELL Vostro 3490 14-inch Thin & Light Laptop
The first name of the list of Dell laptops under 30K is DELL Vostro 3490 14-inch Thin & Light Laptop. One thing that stands the Dell Vostro 3490 apart from its other competitor products is the Intel 10th Gen processor it has.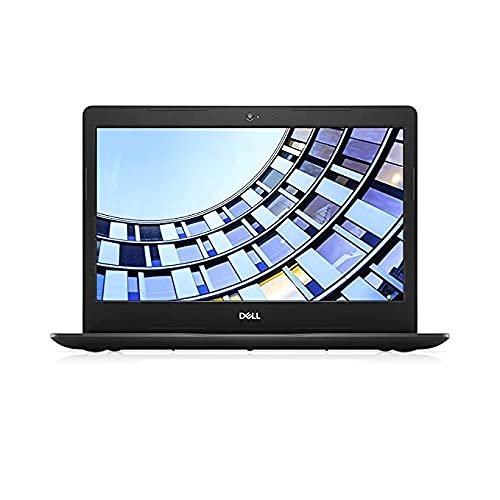 It is powered by an Intel Core i3-10110U 10th Gen Processor with a clock speed of 4.1 GHz. Having a 10th gen processor is on top of the convenience that any laptop should have. The 14 inch display screen quality is awesome.
This Vostro 3490 laptop is very light and weighs only 1.68 kg, thus making the laptop very compact and allows a person to carry it easily. The battery life of a laptop lasts up to 6 hours before being recharged. In our opinion, this laptop's battery could have been better.
The Dell Vostro 3490 has a 1TB hard disk drive and runs on Windows 10, providing ample storage space to carry out his professional or personal tasks effortlessly.  \The laptop also features 4GB of DTR4 RAM and Wave Maxxaudio speakers.
If you want the Best dell laptop under 30000 for students, this is a perfect choice undoubtedly. It is also one of the Best dell laptops under 30000 with windows 10.
2. Dell Latitude Laptop E3380 Intel Core i3
If you are planning to purchase the best Dell laptop under 30000 for entry level business, then we suggest you go with Dell Latitude Laptop E3380. As it offers many beneficial aspects, this Dell latitude got placed in our list of best. 
The Latitude 3380 features a stunning, eye-catching, 13.36-inch IPS touchscreen with 1366 x 768 pixels local resolution and the best off-print view you've ever seen. The screen comes with anti glare technology, which protects your eyes from irritation so that you can use this laptop at night.
It is designed with the Intel Core i3 – 6006u processor in mind, its performance supports the requests of STEM segments that require resource-intensive applications.
The 180 degree hinge system allows for flattening, making it easy to share content on IPS touch screens with Corning Gorilla Glass and up to 10x with high scratch resistance.
The surprising feature that we've found in this laptop is kids proof technology. It is designed with a sealed, spill resistant keyboard, drop protection, and rubberized edges so that it can withstand lockers, backpacks,  buses, and lunchrooms. With this feature, you can carry the laptop anywhere you want. 
It is powered by Windows 10 Pro with a clocked speed of 2.0 GHz and integrated HD Graphics. 
With the 8GB of DDR4 memory and a 256GB SSD, you don't have to worry about the storage space. You can store a lot of files on your laptop. It is the Best Dell laptop under 30000 with 8 GB ram that we've reviewed. 
When we talk about connectivity, this Dell e3380 latitude has one HDMI port, one AUX port, and one USB3.0 4 port. With these ports, you can connect your tablet, smartphone to this laptop.
It offers 10 plus hours of good battery life and a wide array of ports. Its elegant framework, battery life, and powerful performance all are making this laptop the best. 
3. Dell Vostro 3468 Intel Core i3 7th Gen 14-inch Laptop
Next, we have the Dell Vostro 3468 Laptop. It is easy to use, reliable, secure and provides excellent support. This laptop is no exception.
The Dell Vostro 3468's 14-inch HD display offers precise colors with dazzling and wide viewing angles so that you can enjoy watching movies or doing production work without causing eye strain on this laptop. If you are looking for the Best dell laptop under 30000 with i3 processor, then this one's for you. 
This Dell Vostro 3468 laptop is powered by an Intel Core i3 processor and has 4GB of RAM, which provides seamless and smooth working functionality. The 7th Gen Core i3 offers high power efficiency and ultra-low voltage performance. The Intel HD Graphics can manage the video and graphics rendering, which provides the overall computing experience.
With 4GB DDR4 RAM, you can enjoy a smooth multitasking experience with this Dell laptop. It features a 1TB HDD hard drive that stores all your large data and ensures uninterrupted responsive performance even during high data usage. Moreover, it comes with a fingerprint reader for extra protection.
If you need your laptop to sustain high-demand graphics-rich apps and smooth multitasking performance, the laptop boosts performance with 2GB of DDR3L vRAM with unique graphics built-in from AMD.
It comes around just a weight of 1.8kg, so you can be carried anywhere without worrying about extra weight. With its sleek design, this laptop fits easily in most backpacks and bags.
When we are testing its connectivity, this laptop comes with both VGA and HDMI ports, so you can be easily connected to a large screen display for watching movies or hosting presentations. In addition, using USB 2.0 and two USB 3.0 ports, you can connect to other devices and components and through a wireless connection. 
4. Dell Inspiron 15-3567 15.6-inch Laptop
Dell Core i3 6th Gen Inspiron 15-3567 Laptop is our next entry. It is another great laptop from Dell that can be purchased by small budget holders to meet their needs.
Dell Inspiron is designed with a 7th gen Intel Core i3-7020U processor. Its base processor speed is 2.3 GHz. A person gets a laptop already installed on the Windows 10 Home Edition. Windows operating system is valid for life.
We were very impressed after seeing its display. The screen size is 15.6 inches. Apart from that, it comes with a 1920 x 1080 full HD display that helps to enhance the user experience while using the laptop.
Let's talk about its storage. This Dell Inspiron has 4GB of DDR4 RAM and Intel HD620 graphics. The laptop has many connection ports such as 1 USB 2.0 port, 1 HDMI, 2 USB 3.0 ports, and one audio out port.
The notable feature of this laptop is its Waves MaxxAudio, which is beneficial for those who are obsessed with laptops under 30000 with great sound quality. It gives you impressive sound quality, and you will get amazing audio and video experience. It comes around 2.5 kg of weight which is slightly heavy to carry.
With the help of an SD media card reader, you can easily transfer the photos and videos from your camera to the laptop. Get in touch with your long distance relationship, and record yourself on youtube using the HD webcam.
We suggest this laptop for those who search for the Best dell laptop under 30000 with i5 processor on the market. 
5. Dell Vostro 3581 15.6-inch HD Laptop
If you are searching for the best value for money laptop, the Dell Vostro 3581 has the answer. It is available in black color and pre-installed with Windows 10 Home as well as MS office. So you don't have to face any additional problems in downloading and installing it separately.
It features a 2.29GHz Intel Core i3-7020U 7th Gen processor, which helps to handle multiple tasks at the same time without any difficulty or lag. 
The laptop weighs around 2.4 kg. The laptop battery lasts for up to 6 hours, after which you need to connect the laptop to recharge it.
The Dell Vostro 3581 laptop's screen size is 15.6 inches, good enough to watch HD videos and movies. It is powered by Intel UMA graphics, which offers good visual effects when playing video games.
When we talk about its storage capacity, this laptop comes with 1 TB, which is enough to satisfy all your requirements. It allows you to store other things like movies and games on the laptop. Its 4 GB DDR4 RAM can help you to do many tasks seamlessly. This Dell Vostro laptop also has an Intel HD graphics coprocessor. It is one of the best Dell Laptops under 30000 in India 2021. 
6. Dell Inspiron 3565 AMD APU 15.6 inch A6 7th Gen Laptop
It is another laptop from the Dell Inspiron series. This Dell Inspiron 3565 is powered by the 7th Gen AMD APU Dual Core A6 processor with 2GHz base speed. It is pre installed Windows 10 home. We all know that Windows comes with lifetime validity. If you need another operating system, you have to purchase and install the operating system software separately.
It features a 1 TB HDD hard drive that can collect and store data and also ensure uninterrupted performance even if you handle the high data. With the 4 GB RAM, you will get seamless operations. 
If you are looking for the best Dell laptop under 30000 for online classes, then we suggest you go with this Dell Inspiron 3565 laptop. As it comes with a 15.6-inch display screen, 1366×768 resolution, you can have a great visual experience. We are sure that your children were definitely happy after using this laptop. 
You can get in touch with your long distance love or relation by using the HD webcam. You can make video calls, and record anything, then share it on social media. This Dell 3565 comes with 2 USB 2.0, 1 USB 3.0 port, and a CD drive in terms of connectivity. 
The remarkable feature that we've found in this Dell Inspiron 3565 laptop is its Waves MaxxAudio. It offers impressive sound quality so that you will get the best music and video experience. Moreover, it comes with SSTA that ensures quick system performance, decent battery life, and better shock resistance. 
One major drawback that we've found in this laptop is it comes around 2.5 kg of weight, which is slightly not comfortable to carry out. Other than that, it is one of the best Dell laptops under 30000 in India 2021. 
Without compromising the quality, you can get this cost-optimized Dell Inspiron laptop. The laptop comes with a charger, battery, manual, and warranty card along with the package. 
Dell Vs. HP – Which is Better?
Most HP laptops come with a better design than Dell laptops, so they are better compared to Dell vs. HP. Nevertheless, Dell provides a large range of colors. HP customers should choose standard colors.
HP also comes with excellent features. Their laptops may be more expensive, but they have unique features.
When we compare Dell laptops with HP, we found that HP laptops offer better performance. There is a reason for that too. HP builds laptops with advanced multitasking because they are so popular among designers. And they use software that requires work. However, if you are an average user, you can go with the Dell laptop under 30000. It is very budget friendly. 
Dell succeeds on a variety of laptops. The company provides a comprehensive product range. So they have laptops that meet any needs. Apart from all, HP laptops are expensive compared to Dell laptops. If you are a budget concern, you are suggested to go with the Dell laptops. 
In terms of gaming, both HP and Dell laptops are determined based on the version. If you want the best gaming laptop, you can read our best gaming laptop under 60000 articles. We have specialized the top brands on the market.  
Dell is constantly updating its products and trying to make each model better and faster than the previous one. HP is at the forefront of hardware development, and the company continues to produce unique and exciting products. 
Things to Consider Before Buying the Best Dell Laptop Under 30000 in India 2021- Buyer's Guide 
It is not a big deal to purchase the best dell laptop under 30000 however you have to consider some essential factors before making the decision. If you do not choose the best one from the above list, this buying guide will help you pick the best one. 
Size
When we talk about buying a laptop, the size matters. Generally, the laptop size starts from 11 to 17 inches. When it comes to the Dell brand, it starts from 13 to 17 inches. They are very lighter and thinner as well as a weight of 1 kg 2.5 kg. This occasionally applies to everyone in a size case. Some people want something lighter and more portable. Other users need unique graphics for things like video editing or playing high-end games. If you want a laptop with an optical drive or long battery life, you should definitely look for a larger one.
Screen and Keyboard Quality
Since you just stare at your laptop screen for hours at a time to ensure that it is as painless as possible. For this, you need a screen that you can feel comfortable looking at and using naturally. If you need more space to sort windows and keep other things, you should consider the 1920×1080-pixel resolution.  
For a long typing session, you must have a comfortable keyboard. Having the backlit on the keyboard is always a better choice. Hence you can work in a dark environment. 
Processor
A processor determines the laptop's performance. When spending 30000 Rs on the laptop, you need to get at least one i3 processor from Intel. We also suggest you go with the AMD dual core processor, which looks just as good as the i3.
RAM
In the old days, it was enough to have 4GB of RAM on the laptop. But nowadays, you should have at least 8 GB as a minimum. If you are a power user, then we suggest you go with 16 GB. At the same time, 32 GB is the best choice for gamers. More RAM allows the laptop to run more applications at the same time without any lags. 
Pre Installed Software
Who wouldn't love to be a pet? All right, including your laptop. We recommend purchasing laptops with genuine Windows & Home Office installations or at least an antivirus subscription.  Some laptops are pre installed MS office, play store, mail, etc. So before buying the laptop, check how much software is already installed on the laptop.
Clock Speed
In terms of clock speed, don't buy a laptop below 2.0 GHz clock speed. The i3 processor with below 2.0 GHz clock speed will cause slower processor speeds and a slight lag every time you open or use applications. The clock speed of 2.0 GHz is better however you can go up to 2.5 GHz to stay on budget.
Storage
Nowadays, the popularity of Hard drives has decreased. Because they are very slow in performance and produce some noise. On the other hand, the solid state drive (SSD) delivers more speed when compared to the hard drive. It runs silently and doesn't add too much weight to the laptop. The one drawback that we've found in SSD is it doesn't give as much raw capacity. Moreover, SSDs are more expensive than Hard drives. In the end, the choice is yours, you can choose the HDD or SSD based on your needs. 
Battery Life
The good battery life gives the real world experience of a laptop. There are many factors that affect battery life, such as screen brightness, number of apps runs, screen resolution, wifi, and Bluetooth connection. The operating system of a laptop plays a major role in defining battery life. Nowadays, most laptops support fast charging, which is always great. So check whether your laptop comes with fast charging capability or not. 
Frequently Asked Question
1. Is Dell Better than HP?
If you want a reliable laptop at a reasonable price, you should opt for Dell. Their laptops are generally cheaper, however, the quality is still better.
HP laptops are slightly expensive and offer more advanced features. They come with an excellent design and better performance. Based on your needs you can choose the laptop from both brands. You can also choose the best HP laptop under 30000 if you are the average user. 
2. How do I Choose the Best Dell Laptop Under 30000?
Do proper research before you make the purchase. Check the reviews and features of the top products and compare them. Then comes your final decision on which one is best for your needs. 
3. Which Dell Laptop Series is Best?
Both Dell Inspiron and Dell Latitude are the best two series which are available in the Indian market. For further clarifications about the models you can check on Wiki.
4. Why is Dell So Popular?
Dell is one of the successful brands in the laptop and computer industry. While competitors such as Compaq and IBM sell PCs through retailers, distributors, and resellers, Dell sells directly to its customers, offering more personalized laptops when the price is still significantly substantial.
5. What is the Best Dell Laptop for Home Use?
Dell Inspiron 3565 is the ideal choice for home use and performing basic tasks. As it features Waves MaxxAudio, you will get an amazing music experience. You can also use this laptop for your children's online classes. 
Final Words
You should always keep your expectations slightly low when you buy on a low budget. These Dell laptops below Rs 30,000 are cheap for some reason. But if you want a high end laptop that can easily run any application, you should consider the list of the best laptops under 60000 and the best laptops under 50000 in India.
The DELL brand is at the top of the chain in terms of laptops and other related electronic products.  The list above of the best Dell laptops below 30000 INR includes the best models under the price range. So, if a person wants to buy a laptop at a low price, this article will definitely help you.
We hope that this article about the best Dell laptop under 30000 in India 2021 was helpful for you. Choose one from the above list, or using our buying guide, you can pick other laptops on the market. 
Comment your favorite Dell laptop from the above list. If you have any doubts, share them in the comment box below. We will gladly answer as soon as possible.